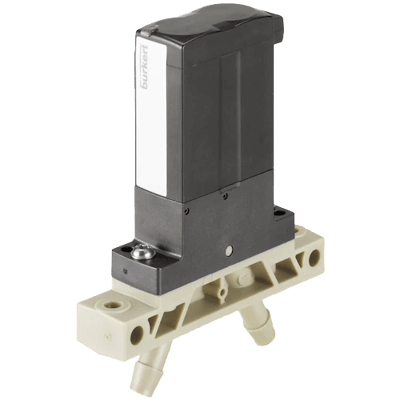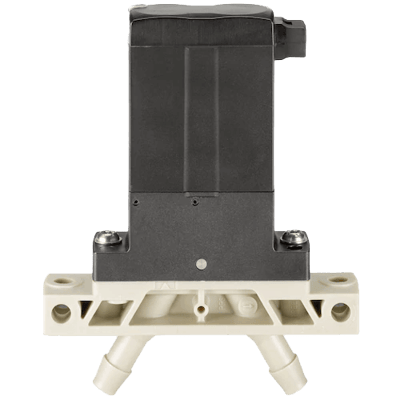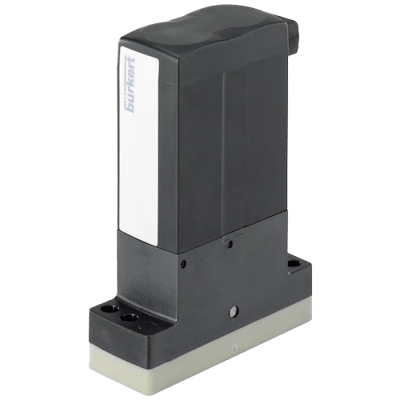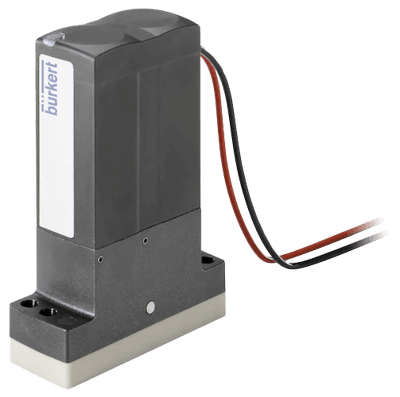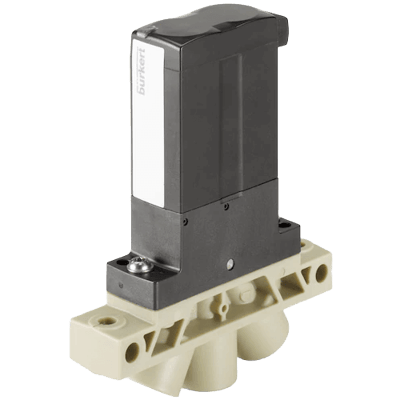 Images are representations only.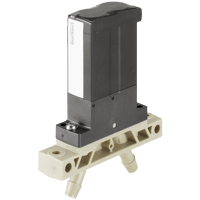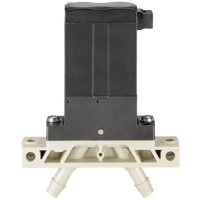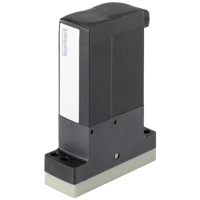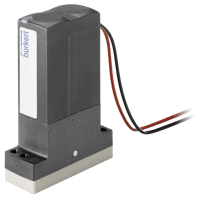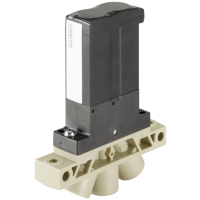 Type 6626 combines the reliable and successful rocker principle with a highly innovative new actuator. The TwinPower concept of this actuator reduces the size greatly without loss in performance.

Hence the 0.62" (16 mm) wide medium isolated rocker valve, 6626, with a 0.11" (3 mm) orifice and a pressure resistance of psi: 29 (kPa: 200, bar: 2), provides the same performance as a traditional 0.86" (22 mm) valve.

In addition, the integrated power reduction decreases the energy consumption by 75%. In combination with other design features the heat transfer into the medium can be reduced to a minimum. In the design of the 6626, the main benefits lie in its excellent cleanability and a high reliability.

By using high performance materials the 6626 suits the handling of aggressive medium perfectly. The valve is available in a 2-way and 3-way version.
Features
Medium separation, for aggressive fluids
High back-pressure tightness
Direct acting
Specifications
Ambient Temperature Range
EPDM (Orifice Size DN 2), FKM: -10° to 55° C (14° to 131° F)
FFKM (Orifice Size DN 3): 5° to 55° C (41° to 131° F)
FFKM: 15° to 55° C (59° to 131° F)
Consumption
Nominal Power (Inrush): 13.6 W
Nominal Power (Internal Power Reduction): 3.4 W
Differential Pressure
psi: 29 to 72.5 (kPa: 200 to 500, bar: 2 to 5) - Max.
Duty Cycle
100 % Duty Cycle Continuous Rating
Electrical Connectors
Flying Leads
Rectangular Plug
Electrical Contacts
Normally Closed
Normally Open
Enclosure, Body Material
PEEK
Polyphenylene Sulfide (PPS)
Flow Rate
Water: 0.10 to 0.19 Kv (m³/hour)
Media
Aggressive Gases & Liquids
Orifice Size
0.07" to 0.11" (2 to 3 mm)
Pressure Range
Vacuum - psi: -72.5 to -29 (kPa: -500 to -200, bar: -5 to -2)
Process Temperature
EPDM (Orifice Size DN 2), FKM: -10° to 50° C (14° to 122° F)
EPDM (Orifice Size DN 3): 5° to 50° C (41° to 122° F)
FFKM: 15° to 50° C (59° to 122° F)
Response Time
Closing (Pressure Drop 100 to 90 %): 15 milliseconds (DIN 12238)
Opening (Pressure Rise 0 to 10 %): 10 milliseconds (DIN 12238)
Seat / Seal Material
Seal: EPDM
Seal: FFKM
Seal: FKM
Tolerance
12 V, -5 to 10 %
24 V ± 10 %