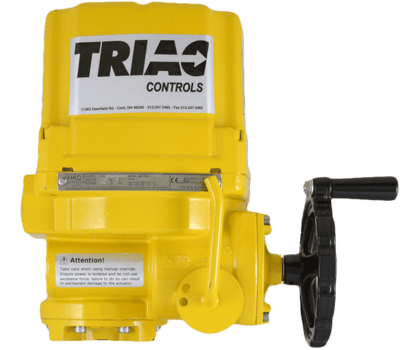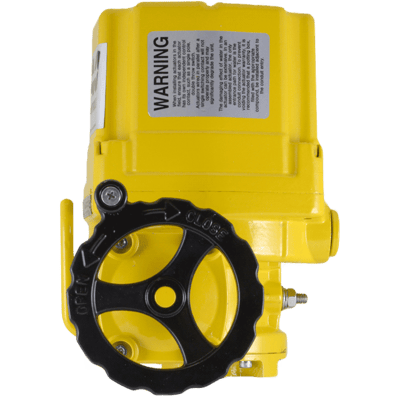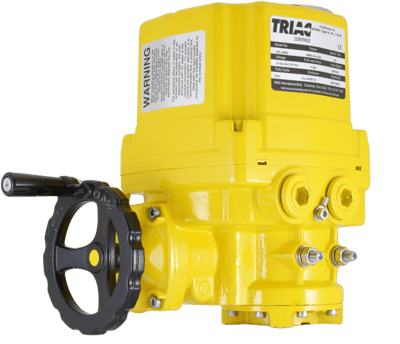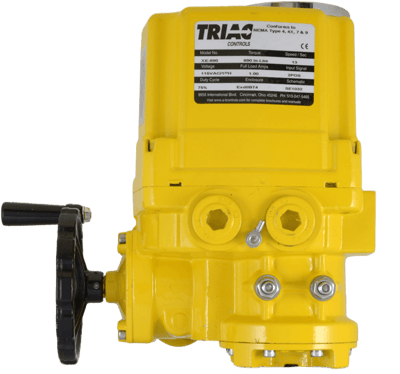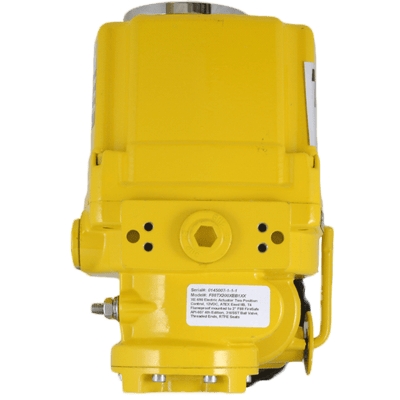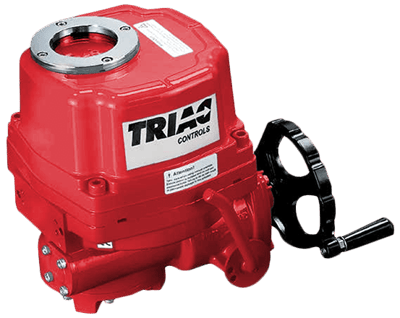 Images are representations only.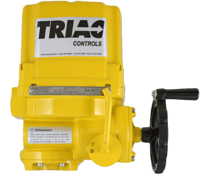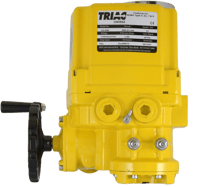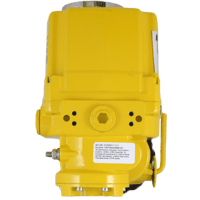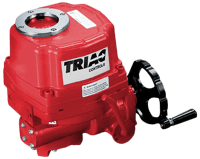 WE Series - Weatherproof and XE Series - explosion-proof electric actuators are specially designed for quarter turn operating applications such as Ball valves, Butterfly valves, Plug valves, Dampers and similar valve automation usages.
Features
High Corrosion Resistance Due to Anodizing on the Inside and Outside and Polyester Powder Coating on the Outside. 
Available in 1 Phase / 3 Phase, All Motors are Custom Built for High-torque, Low Current Raw and the Highest Duty Cycle Ratings Offered. Fan Cooled Motor is Standard on Model XE 690. 
Easy Mounting Base Standard to ISO 5211 
Standard Four Limit Switches - 2 Auxiliary Limit Switches 
A Drain Slot is Provided to Eliminate Water Build Up on Window 
Torque Switch System 
Double Reduction Worm Gear Assembly is Self-locking with Minimum Blacklash. 
Option: Illuminated Red - Close, Green - Open, Yellow - Over Torque
Specifications
Ambient Temperature Range
-20° to 70° C (-4° to 158° F), Optional -40° C (-40° F) Low Temp Kit
Approvals & Certifications
ATEX/IECEx Ex d IIB T4 Gb
CSA
Electrical Connectors
Terminal Block: Spring Loaded Lever Push Typical
Electrical Rating
16 A at 1/2 hp 125/250 Vac, 0.6 A at 125 Vdc, 0.3 A at 250 Vdc
Enclosure Finish
Anodizing Treatment Before Dry Powder, Polyester
Environmental Protection
Type 4, 4X, 6 & 7
IP67
Submersible Enclosure IP68
Heater
7-10 W Anti-Condensation Space Heater
Humidity
90 % Relative Humidity, Max.
Indication
Continuous Position Indicator Lamps (Open, Close, Torque)
Materials of Construction
Al Bronze
Aluminum Alloy
Polycarbonate
Steel
Motor Type
Class F Reversible Induction Motor
Motor Voltages
115 Vac / 1-Phase
12 Vdc
220 Vac / 1-Phase
220 Vac / 3-Phase
24 Vac / 1-Phase
24 Vac/Vdc
24 Vdc (Requires Additional Relays for Customer Supplied Wiring)
380 Vac / 3-Phase
440 Vac / 3-Phase
460 Vac / 3-Phase
480 Vac / 3-Phase
Mounting
Easy Mounting Base ISO 5211 Standard
Options
1,000 ohm Potentiometer
10,000 ohm Potentiometer
-40° C (-40° F) Low Temp Kit
5,000 ohm Potentiometer
Override
Manual Override: Declutching Mechanism
Stopper
Mechanical Stopper: Open/Close (External Adjustable Screws)
Vibration
XYZ 10 G, 0.2~34 Hz, 30 minutes
Oil
Gas
Chemical and Power Generation