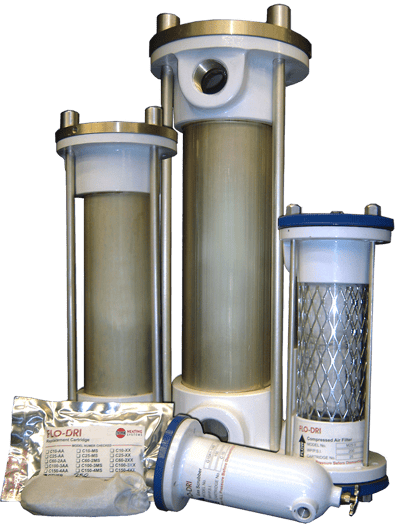 Images are representations only.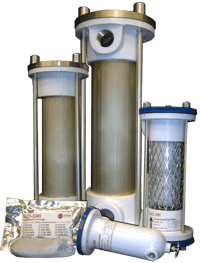 The FLO-DRI gas scrubber removes gas contaminants including H2S, moisture, hydrocarbon, aerosols and particulate solids at point of use. All FLO-DRI filters are engineered for low cost and long life, featuring easy cartridge change out, low pressure drop and low maintenance.
Features
Removes particulate down to 0.5 microns in size
O-ring closure seal
Working pressures up to 250 psig
Variable flow rates with low pressure drop
Drain cock
Patented "quick change" filters
Variety of filtration media available, including activated carbon, activated aluminum and molecular sieve
Specifications
Media
Compressured Air
Natural Gas
FLO-DRI gas scrubbers employ various media cartridges to remove moisture oil, H2S and particulate down to 0.5 micron in size, providing clean, dry gas for critical applications.