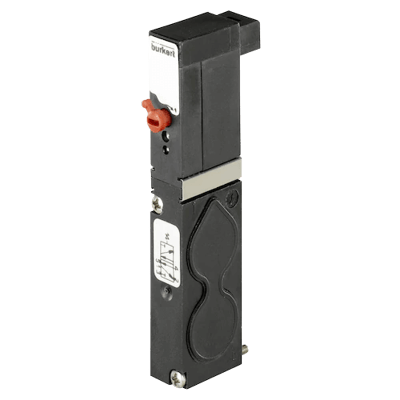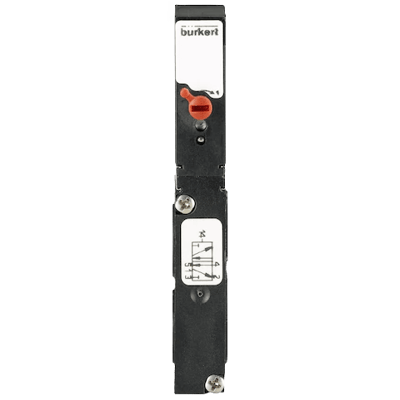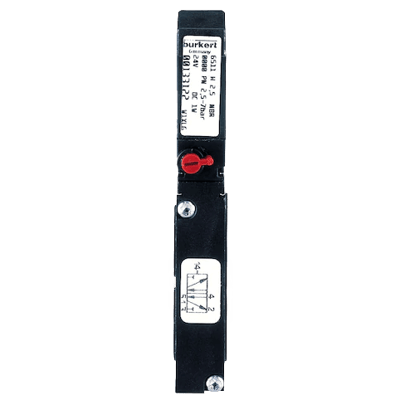 Images are representations only.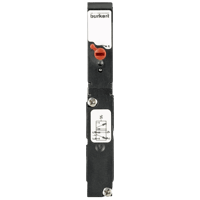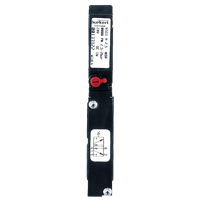 Type 6511 consists of the pilot flipper solenoid valve Type 6144 and a pneumatic seat valve.

The Flipper principle allows switching of high pressures with low power consumption and with short switching times. All valves are equipped with manual override as a standard.

Type 6511 is extendable and preferably with a cable plug at the back of the valve island, Type 8640, and with the plug connection at the front of the valve block in the pneumatic control actuators.
Specifications
Ambient Temperature Range
0° to 55° C (32° to 131° F)
Approvals & Certifications
Duty Cycle
Continuous Operation 100 % ED
Electrical Connectors
Pneumatic Module: Typical MP02 with M5
Push-In Connection [Diameter (4 mm)]
Rectangular Plug, 2-Pin with Raster (5.08 mm)
Enclosure, Body Material
Polyamide (PA)
Polyphenylene Sulfide (PPS)
Media
Dry Compressed Air
Lubricated Oil Free
Neutral Gases (5 μm Filter Recommended)
Mounting
DIN/EN Rail 50045
Manifold Mounting on Wall
Mounting Position
Preferably with Actuator Upright
Pressure Range
psi: 36.26 to 145 (kPa: 250 to 1,000, bar: 2.5 to 10)
Process Temperature
0° to 50° C (32° to 122° F)
Response Time
Closing: < 10 milliseconds - According to ISO 12238
Opening: < 15 milliseconds - According to ISO 12238