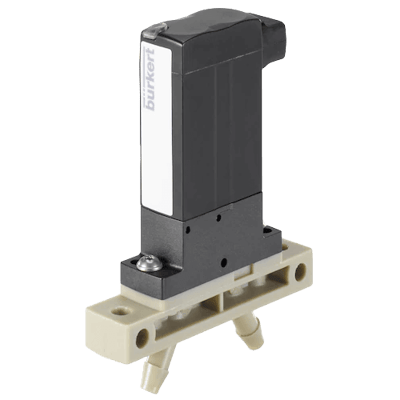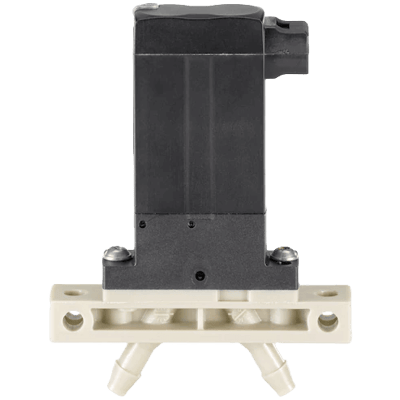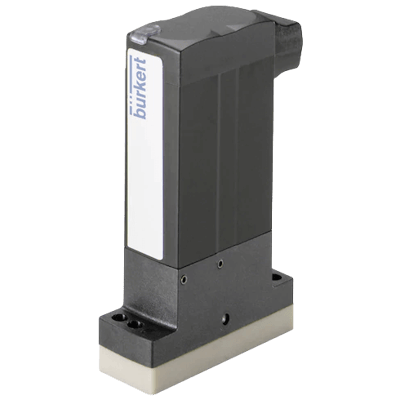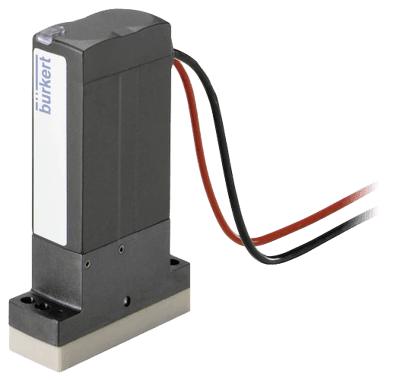 Images are representations only.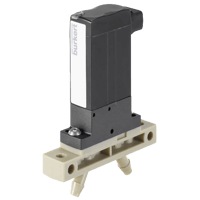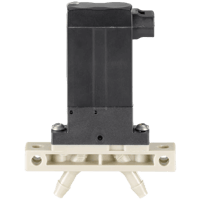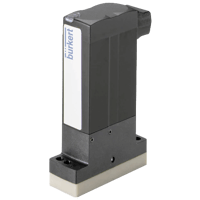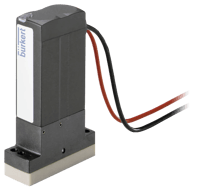 Type 6624 combines the reliable and successful Rocker principle with a highly innovative new actuator. The Twin Power concept of this actuator reduces the size greatly without loss in performance.

Hence the 0.39" (10 mm) wide medium isolated rocker valve, 6624, with a 0.06" (1.6 mm) orifice and a pressure resistance of psi: 29 (kPa: 200, bar:2), provides the same performance as a traditional 0.62" (16 mm) valve. In addition, the integrated power reduction decreases the energy consumption by 75%.

In combination with other design features the heat transfer into the medium can be reduced to a minimum. In the design of the 6624, the main benefits lie in its excellent cleanability and a high reliability.

By using high performance materials the 6624 suits the handling of aggressive medium perfectly. The valve is available in a 2-way and 3-way version.
Features
Medium separation, for aggressive fluids
Direct acting
0.39" (10 mm) width
Specifications
Ambient Temperature Range
FFKM: 15° to 55° C (59° to 131° F)
FKM, EPDM: -10° to 55° C (15° to 130° F)
Consumption
Nominal Power (Holding): 1 W
Nominal Power (Inrush): 4 W
Differential Pressure
psi: 29 to 72.5 (kPa: 200 to 500, bar: 2 to 5) - Max.
Duty Cycle
100 % Duty Cycle Continuous Rating
Electrical Connectors
Flying Leads
Rectangular Plug
Electrical Contacts
Normally Closed
Normally Open
Enclosure, Body Material
PEEK
Polyphenylene Sulfide (PPS)
Flow Rate
Water: 0.01 to 0.04 (Kv) m³/hour
Media
Aggressive Gases & Liquids
Orifice Size
0.03" to 0.06" (0.8 to 1.6 mm)
Power Supply
Battery Voltage: 12 Vdc 10 % / -5 %, Max.
Battery Voltage: 24 Vdc ± 10 %, Max.
Pressure Range
Vacuum: psi: 29 to 72.5 (kPa: 200 to 500, bar: 2 to 5)
Process Temperature
EPDM (Orifice DN 1.6): 5° to 50° C (41° to 122° F)
EPDM (Orifice Size DN0.8), FKM: -10° to 50° C (14° to 122° F)
FFKM: 15° to 50° C (59° to 122° F)
Response Time
Closing (Pressure Drop 100 to 90 %): 13 milliseconds (DIN 12238)
Opening (Pressure Rise 0 to 10 %): 10 milliseconds (DIN 12238)
Seat / Seal Material
Seal: EPDM
Seal: FFKM
Seal: FKM