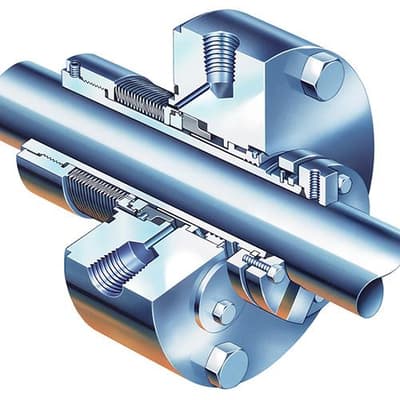 Images are representations only.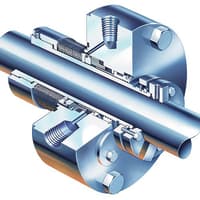 BRC Series edge-welded metal bellows seals are exceptionally robust and designed to seal high-temperature hydrocarbons, heat transfer fluids and severe services in refineries and hydrocarbon processing plants.

The BRC series is fully compliant with API 682 Type C requirements and features thick-plate Alloy 718 bellows convolutions for superior corrosion resistance.
Features
Longer Service Life Ensure By The Use Of Edge-Welded, Thick-Plate Alloy 718 Bellows That Comply With NACE MR0103 Criteria And Can Withstand Long-Term Chemical Exposure.
Reliability Resulting From The Canned Face Design That Eliminates Shrink-Fit Distortions And Allows Low-Leakage Performance.
Prolonged Clean Operation (On Stationary Configurations) Due To Steam Purge Baffle That Eliminates Coking.
Configurable With A Rotating Or Stationary Bellows To Fit A Wide Range Of High Temperature Application Needs.
Specifications
Arrangement 1 Single Seal (Common Piping Plans 11, 13, 23, 32, 62)
Arrangement 2 Unpressurized Dual Seal with Dry Running Back-Up (Common Piping Plans 72, 75, 76)
Arrangement 2 Unpressurized Dual Wet Seal (Common Piping Plans 52)
Arrangement 3 Pressurized Dual Wet Seal (Common Piping Plans 53A, 53B, 53C, 54)
BRCH
Utilizes A Bolted Bellows Adapter for Convenient Repairs when Necessary
BRCS
Shorter Version Designed to Fit Pumping Equipment with Axial Length Restrictions & when Dual Seals are Required
Sizes
28.2 to 150 mm (1.110 to 5.906")
Speed
Up to 23 m/sec (75 ft/sec)
Temperature
-73° to 427° C (-100° to 800° F)