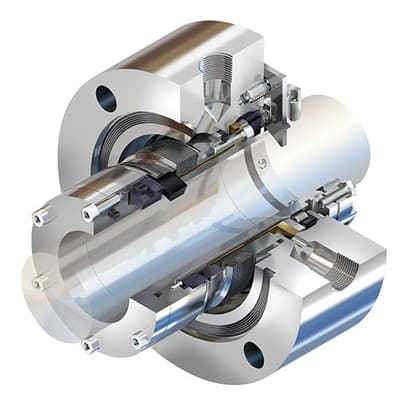 Images are representations only.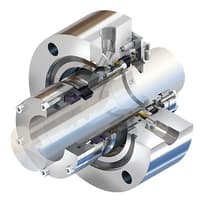 BXHHS and BXRH seals provide sealing capability at extreme temperatures in challenging refinery and petrochemical services.

When pumping services push beyond temperature limits of elastomers, BXHHS and BXRH seals offer reliable sealing in both single and dual seal configurations.

BXHHS and BXRH seals are fully compliant with API 682 Type C requirements.
Features
Optimal Performance Resulting From Flexible Graphite Gasketing In Lieu Of Elastomers To Improve Temperature And Chemical Compatibility.
High Uptime Due To Corrosion Resistant Alloy 718 Construction And Low-Stress Bellows Design.
Ideal Choice When High Temperature Dual Seals Are Required Due To The Compact Overall Length Designed To Fit In API 610 Seal Chamber Dimensions Without Pump Modifications.
Reliable Operation Ensured By Extended Travel Bellows Core That Allows For Extreme Linear Shaft Growth, Typical In High Temperature Pumping.
Distortion Free Face Design Maintains Face Flatness Throughout Operating Range.
Specifications
BXHHS
Up to 23 m/sec (75 ft/sec)
BXRH
Up to 46 m/sec (150 ft/sec)
Operating Parameters
Pressure up to 20.7 bar (300 psi)
Temperature -73° to 427° C (-100° to 800° F)
Shaft Sizes
21.8 to 127 mm (0.857 to 5.073")