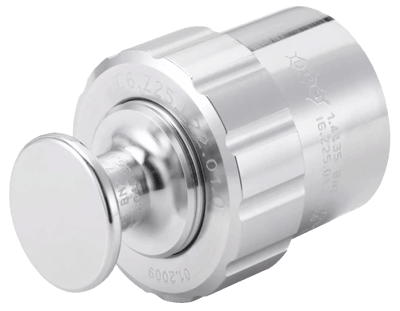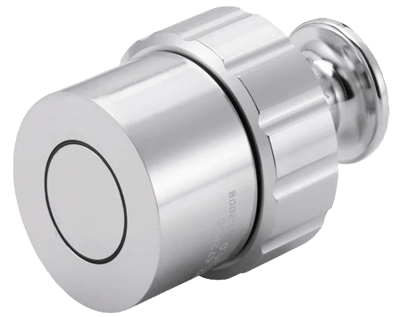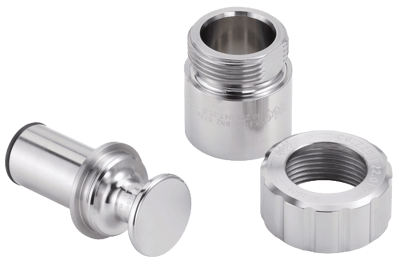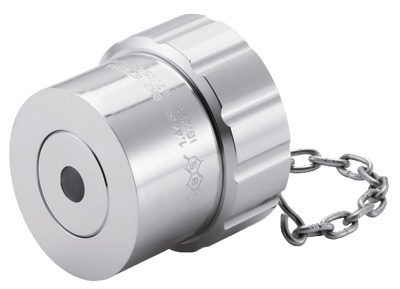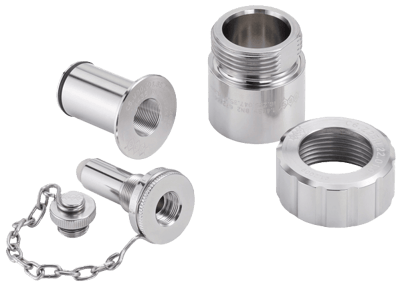 Images are representations only.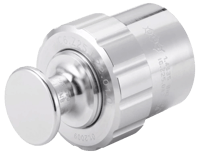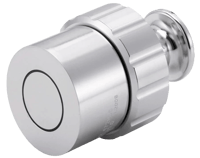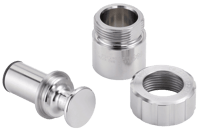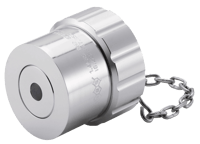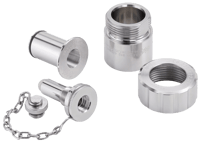 The BBS safety in gold sockets are designed so that upon release of the nut any possible existing pressure in the container can escape without the plug being disengaged. Thus providing safety for the operator.

The sealing part is designed to guarantee that it is absolutely gap free.
Features
All medium contact materials traceable
Component of the BBS modular system
Safety version
Guaranteed zero dead volume
Fits in BBS sterile in gold sockets
Specifications
Ambient Temperature Range
-20° to 80° C (-4° to 176° F)
Approvals & Certifications
FDA - Sealing Materials
3.1 Certificate
USP Class VI for EPDM, PTFE & FEP
Electrical Connectors
Terminal Connection According to DIN 32676-A
Enclosure Finish
Medium Contacted Surface< Ra 0.8 μm, Electro-Polished
Materials of Construction
Medium Contact: AISI 316L Stainless Steel (1.4435) BN2
Medium Separated: AISI 303 Stainless Steel, 1.4305
Operating Pressure
psi: -14.5 to 232 (kPa: -100 to 1,600, bar: -1 to 16)
Process Temperature
EPDM Seal: -40° to 90° C (-40° to 194° F) - Temporary to 140° C (284° F)
FEP Seal: -60° to 160° C (-76° to 320° F) - Depending on Temperature Temporary 205° C (401° F)
Seat / Seal Material
Seal: EPDM
Seal: FEP
Seal: PTFE
Welded Connection
1" Socket Weld End
1/2" Socket Weld End