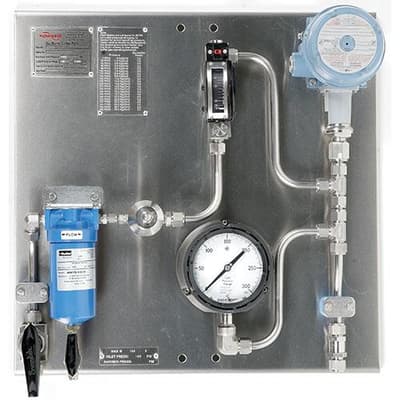 Images are representations only.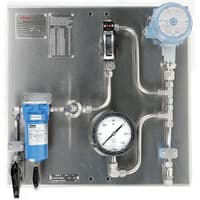 Buffer/Barrier gas panels combine flow monitoring and control elements in a self-contained, easy to use unit.
Features
Used For Unpressurized And Pressurized Flowserve Gas Seals.
Buffer Panels Provide Unpressurized Dual Seals With A Gaseous Quench To Flush Inner Seal Leakage To A Collection System.
Barrier Panels Provide Dual Seals With Gaseous Barrier Pressure Set Higher Than The Process Pressure. This Results In A Small Amount Of Gas Leakage Into The Process And Zero Process Leaking To Atmosphere.
Flowserve Offers Other Configurations Of Control Systems Ranging From Simple Standard To Complex Custom Designs.
Specifications
Operating Parameters
Flow up to 14.2 Lpm (30 scfh)
Pressure up to 34.4 bar (500 psi)
Temperature up to 93° C (200° F)