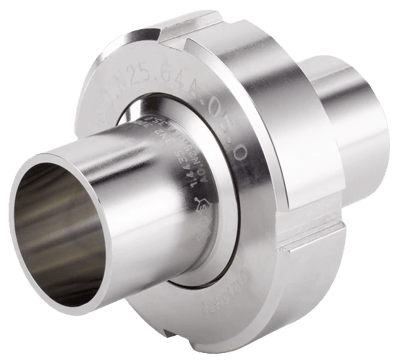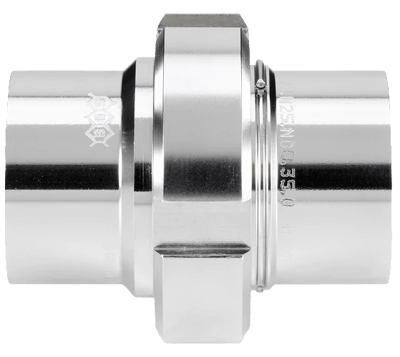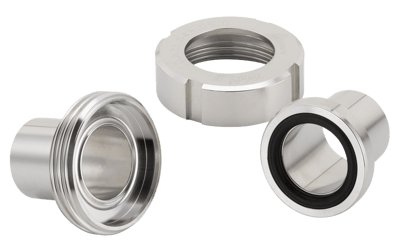 Images are representations only.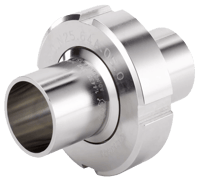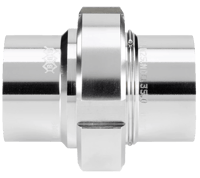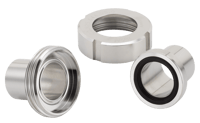 The BBS sterile orbital threaded connection is designed to give a controlled compression of the O-ring thus guaranteeing a safe, secure and crevice free connection. This means optimum cleaning performance with faster cleaning times, reduced consumption of cleaning media, and significantly less waste because residues are simply not possible with this solution.

Using these connections combines peace of mind for process security with flexibility and simplicity. Standard O-rings are used making material selection simple as well as enhancing stocking efficiency.

This is only one product employing the BBS design concept; please see our complete range of products for use across wide scope of applications where sterile conditions are of utmost priority.
Features
Optimum design according to recommendation of the ASME BPE directives
Guaranteed crevice free
All medium contact materials traceable, traceable seal on request
Component of the BBS modular system
Specifications
Ambient Temperature Range
-20° to 80° C (-4° to 176° F)
Applications
Biotechnology
Chemical Industry
Cosmetics
Dairy Industry
Food
Pharmaceutical
Approvals & Certifications
EHEDG
FDA - All Specified Seal Materials
Material Certificate 3.1
USP Class VI - EPDM, PTFE & FEP
Enclosure Finish
Electro-Polished (Medium Contacted Surface < Ra 0.8 μm)
Materials of Construction
AISI 904L Stainless Steel, 1.4539
AISI F44 Stainless Steel, 1.4547
AISI F53 Stainless Steel, 1.4410
Hastelloy C2
Medium Contact: AISI 316L Stainless Steel (1.4435) BN2
Medium Separated: AISI 303 Stainless Steel, 1.4305
Operating Pressure
psi: -14.5 to 232 (kPa: -100 to 1,600, bar: -1 to 16)
Operating Temperature
EPDM Seal: -40° to 90° C (-40° to 194° F) - Temporary to 140° C (284° F)
FEP Seal: -60° to 160° C (-76° to 320° F) Temporary to 205° C (401° F)
Orifice Size
0.23" to 5.90" (6 to 150 mm)
O-Ring Material
EPDM
FEP
FKM
PTFE
Silicone
Pipe Connection
1" Pipe (DN 25)
1/2" Pipe (DN 15)
1/4" Pipe (DN 8)
1-1/2" Pipe (DN 40)
1-1/4" Pipe (DN 32)
2" Pipe (DN 50)
2-1/2" Pipe (DN 65)
3" Pipe (DN 80)
3/4" Pipe (DN 20)
3/8" Pipe (DN 10)
4" Pipe (DN 100)
5" Pipe (DN 125)
6" Pipe (DN 150)
Seat / Seal Material
Seal: EPDM
Seal: FEP
Seal: PTFE
Welded Connection
1" Weld End
1/2" Weld End
1/4" Weld End
1-1/2" Weld End
1-1/4" Weld End
2" Weld End
2-1/2" Weld End
3" Weld End
3/4" Weld End
3/8" Weld End
4" Weld End
5" Weld End
6" Weld End
Biotechnology
Pharmaceutical
Chemical industry
Dairy
Food
Cosmetic