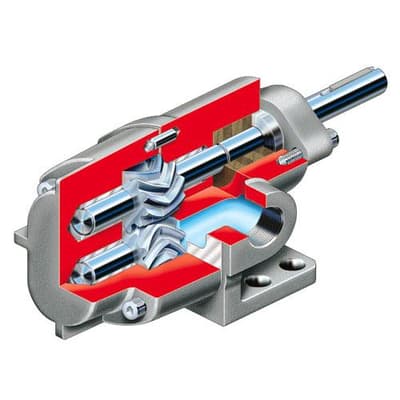 Images are representations only.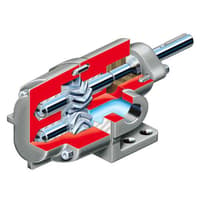 GA Series gear pumps have long been workhorses in highly viscous applications within a multitude of industries due to their dependability, efficiency and low total life cycle costs.

Engineered to reliably pump viscous fluids over a broad range of flows and pressures, the GA Series' superior between bearings, external gear design offers the benefits of pulse-free operation, dry-run capability and ease of maintenance.
Features
Double Helical, Herringbone Gears.
Quiet, Pulse-Free Flow.
High-Speed Pump Capability With Off-The-Shelf Motors.
Between Bearings Design.
Self-Lubricated Babbitted Carbon Sleeve Bearings Standard; Bronze Bearings Optional.
Hydraulically Balanced Design Requires No Thrust Bearings.
Convertible Stuffing Box Accommodates Packing Or Mechanical Seals.
Threaded Ports.
Specifications
Operating Parameters
Flows to 27 m³/hour (120 gpm)
Pressures to 17 bar (250 psi)
Speeds to 1800 rpm
Temperatures to 175° C (350° F)
Viscosities to 5000 CP