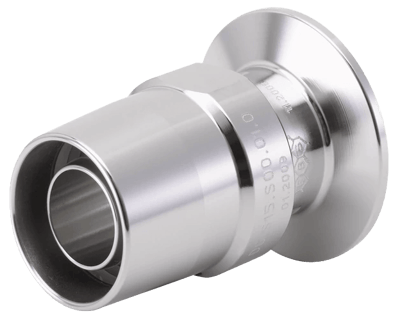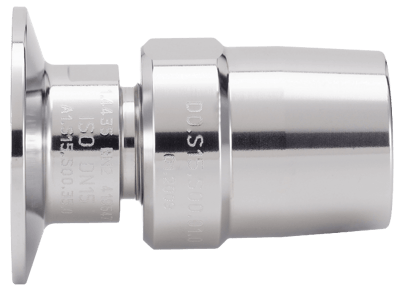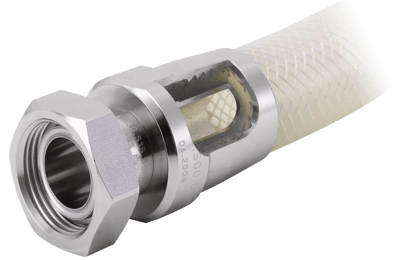 Images are representations only.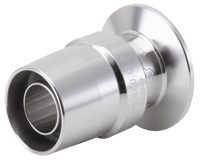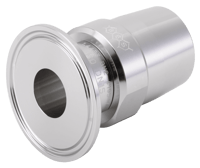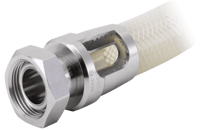 These hose unions offer optimum flexibility, while the purity of the process is maintained at the highest level. The appropriate connection is selected depending on the required size of hose.

These are available in many designs ranging from standard Clamp, weld end, threaded and flanged. In addition, we also provide for you solutions which are suitable for your specific requirements.
Features
Guaranteed crevice free
Fully traceable wetted materials
Excellent sealing properties maintaining sterility
Suitable for CIP and SIP
Virtually unlimited flexibility
Specifications
Ambient Temperature Range
-20° to 80° C (-5° to 175° F)
Applications
Biotechnology
Chemical Industry
Cosmetics
Dairy Industry
Food
Pharmaceutical
Approvals & Certifications
FDA
BFR
Inspection Certificate 3.1
Material Certificate 3.1 for All Wetted Parts
Pressure Test
USP
Enclosure Finish
Electro-Polished - Fluid Contacted Surface < Ra 0.8 µm
Hose Connection
1" Hose
1/2" Hose
1/4" Hose
1-1/2" Hose
1-1/4" Hose
2" Hose
2-1/2" Hose
3/4" Hose
3/8" Hose
Materials of Construction
Unwetted: AISI 303 Stainless Steel, 1.4305
Pipe Connection
1" Pipe (DN 25)
1/2" Pipe (DN 15)
1/4" Pipe (DN 8)
1-1/2" Pipe (DN 40)
1-1/4" Pipe (DN 32)
2" Pipe (DN 50)
3/4" Pipe (DN 20)
3/8" Pipe (DN 10)
Tri-Clamp Connection
1" Tri-Clamp
1/2" Tri-Clamp
1/4" Tri-Clamp
1-1/2" Tri-Clamp
1-1/4" Tri-Clamp
2" Tri-Clamp
2-1/2" Tri-Clamp
3/4" Tri-Clamp
3/8" Tri-Clamp
Welded Connection
1" Weld End
1/2" Weld End
1/4" Weld End
1-1/2" Weld End
1-1/4" Weld End
2" Weld End
3/4" Weld End
3/8" Weld End
Wetted Materials
AISI 316L Stainless Steel, 1.4435
Biotechnology
Pharmaceutical
Chemical industry
Dairy
Food
Cosmetic