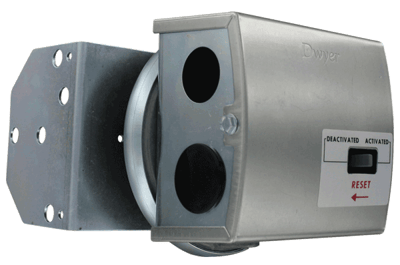 Images are representations only.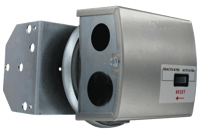 Our most popular Series 1900 Compact Low Differential Pressure Switch combines advanced design and precision construction to make these switches able to perform many of the tasks of larger, costlier units.

Designed for air conditioning service, they also serve many fluidics, refrigeration, oven and dryer applications. For air and non-combustible compatible gases, Series 1900 switches have set points from 0.07 to 20" w.c. (1.8 to 508 mm).

Set point adjustment is easy with range screw located inside conduit enclosure. Internal location helps prevent tampering. UL, CE and CSA listed, and FM approved.

CAUTION: FOR USE ONLY WITH AIR OR COMPATIBLE GASES.
Features
Compact size and repeatability, provides a high-value switch for many industrial and OEM applications
Wide range of models from 0.07 in w.c. to 20 in w.c. can meet exacting OEM specifications for a low pressure switch
Range screw protected inside enclosure provides simplifies making adjustments but prevents tampering
Specifications
Adjustment Type
Factory Set (Pre-Set)
Field Adjustable
Approvals & Certifications
Electrical Contacts
Gold
Normally Closed
Normally Open
Silver
Electrical Rating
15 A at 120-480 Vac, 60 Hz Resistive 1/8 hp at 125 Vac, 1/4 hp at 250 Vac, 60 Hz Derate to 10 A for Operation at High Cycle Rates
Enclosure, Body Material
16 Ga. Steel Enclosure - Weatherproof
Cast Iron Base with Aluminum Cover - Explosion-proof
Environmental Protection
IP66
IP54
NEMA 3
NEMA 4
NEMA 7
NEMA 9
Operating Temperature
-34° to 82° C (-30° to 180° F)
System Pressure
bar: 0.68
kPa: 68.95
psig: 10
Temperature Range
-34° to 82.2° C (-30° to 180° F) (32° F for Non-Dry Air)
Air Conditioning Refrigeration Coil Icing Detection; Defrost Cycle Initiation
Clogged Filter Detection
Variable Air Volume Controller