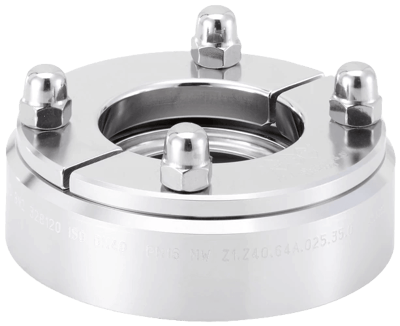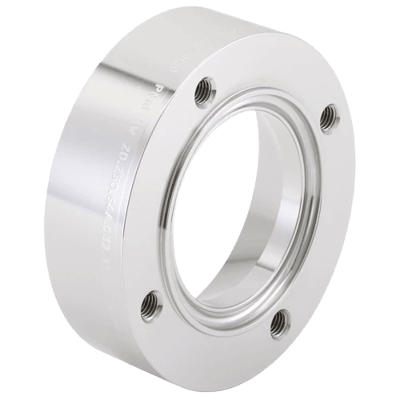 Images are representations only.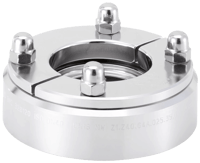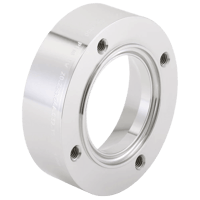 Clamp block flanges are suitable for clamp connections according to DIN 32676 and ASME BPE. They are specifically intended to provide a safe and secure flexible connection of pipes or equipment to a tank using standard clamps.

They can be used for connecting measuring instruments, sight glasses or sampling systems as well as burst discs. Their design and construction makes them simple to clean.
Features
Suitable for clamp ferrules according to DIN 32676 and ASME BPE
All medium contact materials traceable
Component of the BBS modular system
High flexibility
Specifications
Ambient Temperature Range
-20° to 80° C (-4° to 176° F)
Applications
Biotechnology
Chemical Industry
Cosmetics
Dairy Industry
Food
Pharmaceutical
Approvals & Certifications
Enclosure Finish
Electro-Polished (Medium Contacted Surface RA < Ra 0.8 μm)
Length
Flange: 0.59" to 2.0" (15 to 51 mm)
Materials of Construction
Medium Contact: AISI 316L Stainless Steel (1.4435) BN2
Medium Contact: Hastelloy (2.4602)
Medium Contact: Titanium (1.4539)
Medium Separated: 303 Stainless Steel, 1.4305
Operating Pressure
psi: 145 to 362.6 (kPa: 1,000 to 2,500, bar: 10 to 25)
Orifice Size
0.31" to 3.93" (8 to 100 mm)
Tri-Clamp Connection
1" Tri-Clamp
1/2" Tri-Clamp
1-1/2" Tri-Clamp
1-1/4" Tri-Clamp
2" Tri-Clamp
2-1/2" Tri-Clamp
3" Tri-Clamp
3/4" Tri-Clamp
3/8" Tri-Clamp
4" Tri-Clamp
Biotechnology
Pharmaceutical
Chemical industry
Dairy
Food
Cosmetic