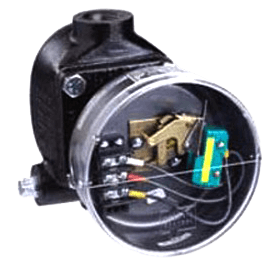 Images are representations only.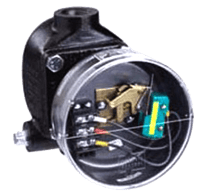 The Series 23 & 125 Boiler Water Level Controls are designed for boiler applications, the 123 is primarily used for low water cut-off or feed-water control.

Other applications include condensate tanks and deaerators. A special snap action switch mechanism eliminates frequent operation due to surging water level.

A transparent cover provides convenient visible operation of the switch. Features a flanged chamber for easy clean out and replacement of float or switch mechanism without removing the unit from piping.

The 125 offers the same long lasting service with a direct action mercury switch movement that provides a close deadband where needed.
Features
Special snap action switch mechanism options eliminates frequent operation due to surging water level
Transparent cover provides convenient visible operation of the switch
Flanged chamber for easy clean out and replacement of float or switch mechanism without removing the unit from piping
Specifications
Approvals & Certifications
CSA
UL - Snap Switch is Not Rated
Conduit Connection
7/8" Hole for 1/2" Conduit Hub
Electrical Rating
0.25 A at 240 Vdc Resistive - Snap Switch
0.5 A at 120 Vdc Resistive - Snap Switch
15 A at 120/240/480 Vac - Snap Switch
2 A at 240 Vac/Vdc - Mercury Switch
4 A at 120 Vac/Vdc - Mercury Switch
Environmental Protection
General-purpose
Weatherproof
Pressure Range
psig: 150 (bar: 10.3, kPa: 1,034)
Temperature Range
0° to 185° C (32° to 365° F)
Boiler Low Water Cut-Off
Boiler Feed-Water Control
Condensate Tanks
Deaerators