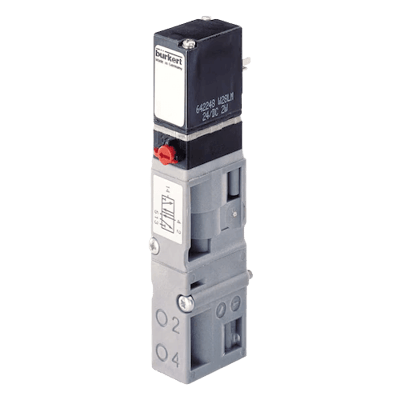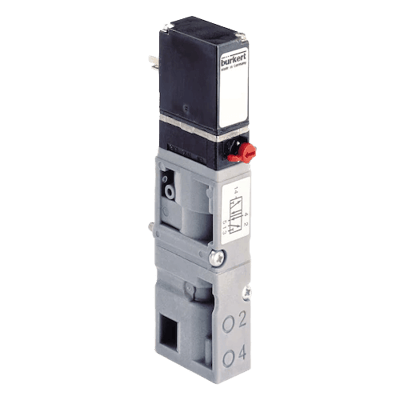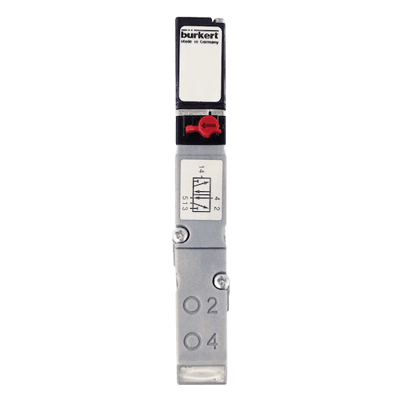 Images are representations only.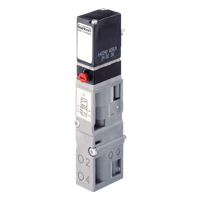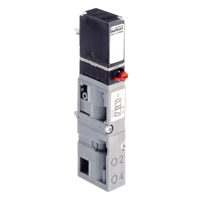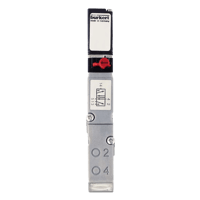 The solenoid valve Type 6527 consists of a pneumatic valve body fitted with Type 6106 rocker pilot valve. The rocker principle allows switching of high pressures together with low power consumption and fast response times.

The extendable Type 6527 can be used for block modules (tag connectors in front) or for entire valve islands (8640 and 8644 - tag connectors at the block).
Features
Compact design
Single and manifold mounting
Low power consumption
Rocker pilot in DC
Fast response times
Specifications
Ambient Temperature Range
-10° to 55° C (14° to 131° F)
Duty Cycle
Continuous Operation (100 %)
Electrical Connectors
Pneumatic Module: G 1/8"
Pneumatic Module: Push-In Connection Ø 0.3" (8 mm)
Tag Connector According to DIN EN 175301-803 (Previously DIN 43650) Form C-Typical 2506
Flow Rate
QNn Value Air: 700 L/minute
Media
Lubricated Dry Air
Neutral Gases (10 μm Filter)
Non-Lubricated Dry Air
Mounting Position
Preferably Solenoid System Upright
Pressure Range
psi: 14.5 to 145 (kPa: 100 to 1,000, bar: 1 to 10)
Process Temperature
-10° to 50° C (14° to 122° F)
Response Time
Closing: 12 to 17 milliseconds (Measures According to ISO 12238)
Opening: 20 milliseconds (Measures According to ISO 12238)