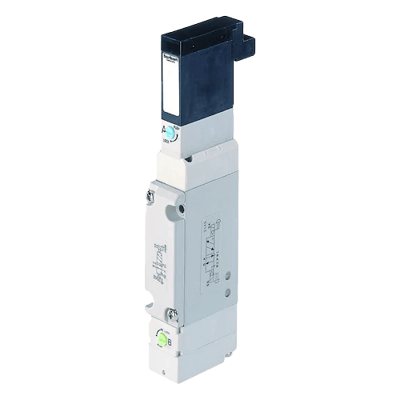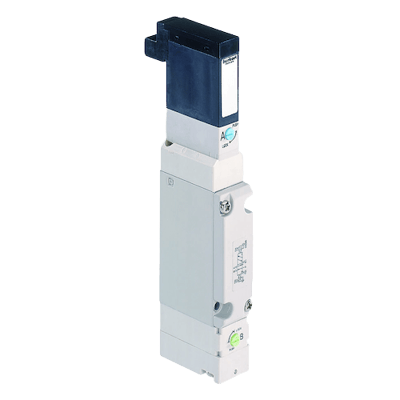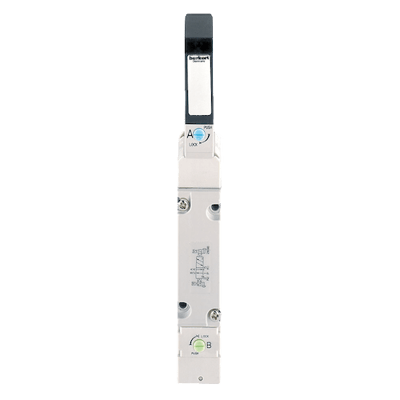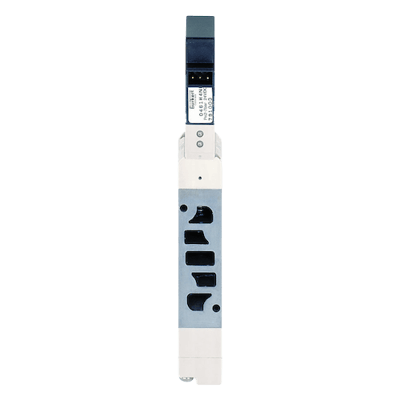 Images are representations only.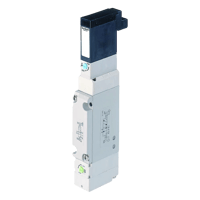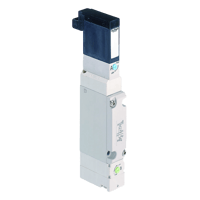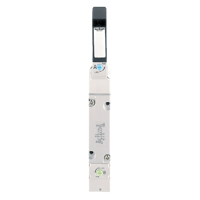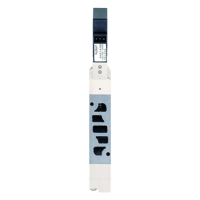 The solenoid valve Type 0461 consists of a servo controlled solenoid valve with a double coil and a pneumatic slide valve.

The principle allows switching of high pressures together with low power consumption and fast response times.

All valves are equipped with manual override as a standard.
Features
0.649" (16.5 mm) width/station
Compact design
Block mounting
Fast response times
Specifications
BSP Connection
Service Port 2 (A), 4 (B): G 1/8"
Supply Port Connection 1 (P), 3 (R), 5 (S): G 3/8"
Electrical Connectors
At the Valve: Rectangular Plug
Service Port 2 (A), 4 (B): Push-In Connection Ø 0.3" (8 mm)
Flow Rate
QNn Value Air: 500 L/minute
Media
Lubricated Dry Compressed Air
Neutral Gases (10 µm Filter)
Non-Lubricated Dry Compressed Air
NPT Connection
Service Port 2 (A), 4 (B): 1/8" NPT
Supply Port Connection 1 (P), 3 (R), 5 (S): 3/8" NPT
Pressure Range
psi: 36.26 to 101.5 (kPa: 250 to 700, bar: 2.5 to 7)
Response Time
Closing: 30 to 50 milliseconds (Measured According to ISO 12238)
Opening: 15 to 20 milliseconds (Measured According to ISO 12238)