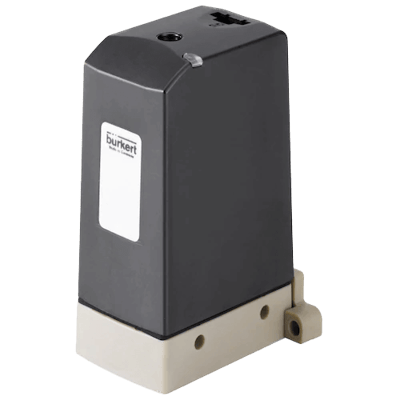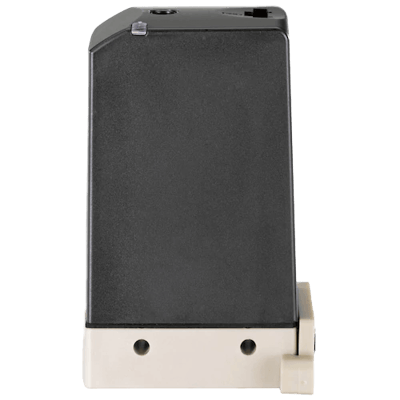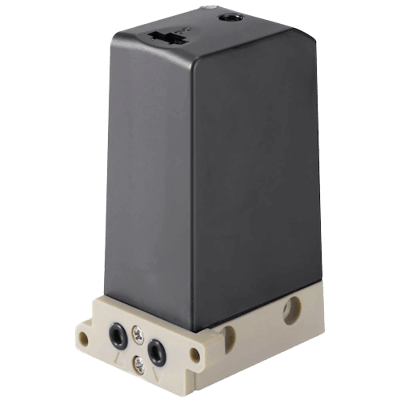 Images are representations only.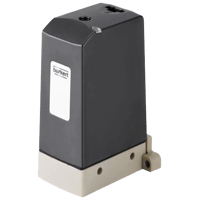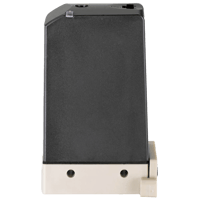 Burkert's Micro Dosing Unit has been designed for precise dosing applications in the microliter range. It combines high dosing accuracy and precision with excellent chemical inertness.

The unit is comprised of three valves which can be opened simultaneously for flushing. Active inlet and outlet valves enable the device to pump liquid in two directions. This feature can be used to mix fluids inside a tube or channel or to constantly keep them in motion.

Reagents can be sucked back from the dispensing tip to prevent drying out after dosing. The integrated heating function heats up the valves and the media, and the unit comes along with dry running capabilities.
Specifications
Accuracy
Repetition: ± 2 % - at 20° C (68° F) Ambient Temperature, Medium Degassed DI Water, 5 Hz, No Back Pressure
Repetition: ± 2.5 %
Repetition: ± 5 %
Ambient Temperature Range
10° to 55° C (50° to 131° F) - for Lower Temperature the Unit Can be Electrically Preheated
Applications
Analytical & Biomedical Applications
Dosing Applications in Medical
Lubricant Dosing
Pipetting of Liquids
Replacement of Syringe Pumps
Water Analysis
Consumption
Power (Short Term): 5 W
Power: 11 W
Cover Material
Polyphenylene Sulfide (PPS)
Frequency
Pump (Frequency Mode): 5 to 40 Hz
Materials of Construction
Ground Plate: Stainless Steel
Sub-Base Plate, Threaded Plate UNF 1/4"- 28": PEEK
Media
Neutral & Aggressive Liquids
Output Pressure
Outlet (Relative Pressure) - psi: 14.5 (kPa: 100, bar: 1) - Max.
Process Temperature
EPDM: 5° to 60° C (41° to 140° F) - for Lower Temperature the Unit Can be Electrically Preheated
FFKM: 15° to 60° C (59° to 140° F)
Response Time
Length of Voltage Impulse (Impulse Mode): > 120 milliseconds
Dosing applications in medical, analytical and biomedical applications
Replacement of syringe pumps
Pipetting of liquids
Water analysis
Lubricant dosing