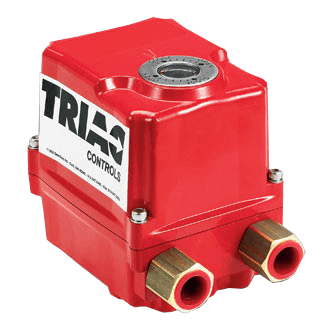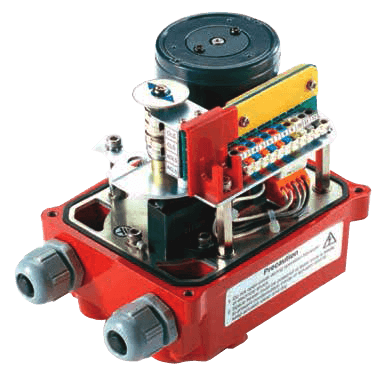 Images are representations only.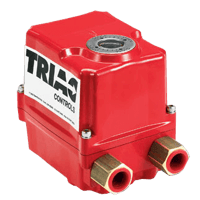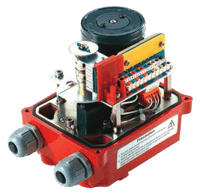 The WE-500 Electric Actuator is a compact design actuator used for small ball valves: 2" and less, dampers and other quarter-turn devices.

The actuator is TYPE 4, 4X and includes a visual indicator, two auxiliary switches and a compartment heater.

A convenient wrench manual override shaft is standard on the WE-500.

This actuator is the clear choice when a compact, efficient electric actuator is required.
Features
Compact and Light Due to High Grade Aluminum Alloy Housing.
High Resistance to Corrosion Due to Hard Anodizing on Inside and Outside with Polyester Powder Coating on External Surface.
Output Torque: 530 in-lbs / 530 Inch-Pounds
The Actuator Motor is a Reversible, High Torque and Low Current Design.
Weatherproof: IP67, Type 4, 4X
Specifications
Actuator Type
Electronic Modulating Card (4-20 mA, 1-5 mA, 0-10 Vdc, 1-5 Vdc, 0-135 ohm Command Signal)
Ambient Temperature Range
-20° to 70° C (-4° to 158° F), Optional -40° C (-40° F) Low Temp Kit
Approvals & Certifications
American Water Works Association (AWWA) C540-93
CSA
Duty Cycle
1800 Start/Hour at Full Load at 70° C (158° F)
Electrical Rating
5 A at 125 Vac, 3 A at 250 Vac, 0.4 A at 125 Vdc, 0.2 A at 250 Vdc
Enclosure Finish
Anodizing Treatment Before Dry Powder, Polyester
Environmental Protection
Weatherproof IP67/Type 4, 4X, 6 (CSA)
Heater
2 W (110/220 Vac) Anti-Condensation Space Heater
Materials of Construction
Al Bronze
Aluminum Alloy
Polycarbonate
Steel
Motor Type
Class F Reversible Induction Motor
Motor Voltages
115 Vac / 1-Phase
12 Vdc
220 Vac / 1-Phase / 50/60 Hz
24 Vac / 1-Phase
24 Vac/Vdc
24 Vdc (Requires Additional Relays for Customer Supplied Wiring)
Operating Time
Operating Time (60/50 Hz, 90°): 12/14 seconds
Options
1,000 ohm Potentiometer
10,000 ohm Potentiometer
-40° C (-40° F) Low Temp Kit
4-20 mA Transmitter
5,000 ohm Potentiometer
Output
0-10 Vdc
1-5 mA
1-5 Vdc
4-20 mA
Override
Manual Override: Drive Nut (Hexagon Design)
Switch Quantity
Standard Four Limit Switches. Two for Operation, 2 Auxilliary Dry Contacts
Vibration
XYZ 10 G, 0.2~34 Hz, 30 minutes