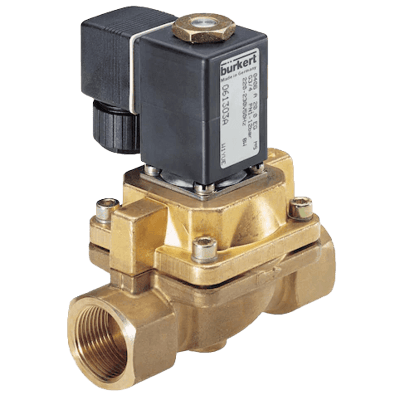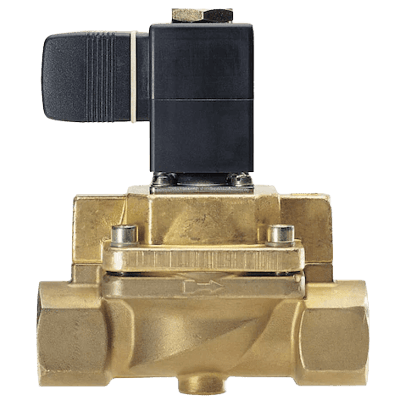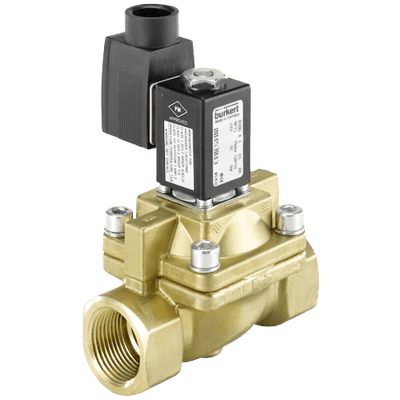 Images are representations only.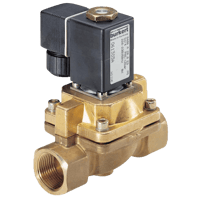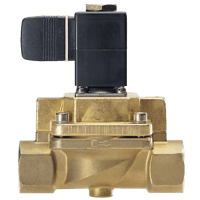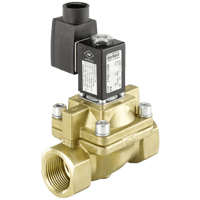 Type 0406 is a pilot controlled solenoid valve with servo-piston and is suitable for media -10° to 180° C (14° to 356° F). A minimum differential pressure of psi: 14.5 (kPa: 100, bar: 1) is required to fully open the valve.

The valve is closed by its own media pressure and spring force without power supply.
Features
Solenoid valve with servo-piston
Temperatures 0° to 180° C (0° to 356° F)
For neutral media, include steam
Push-over coil system
Threaded and flange valve bodies
Specifications
Ambient Temperature Range
Approvals & Certifications
BSP Connection
G 1" Female
G 1/2" Female
G 3/4" Female
Consumption
Power Consumption (AC): 12 VA / 8 W Hold (Hot Coil)
Power Consumption (AC): 16 VA / 12 W Hold (Hot Coil)
Power Consumption (AC): 21-40 VA (Inrush)
Power Consumption (DC): 8 W Hold (Hot Coil)
Electrical Connectors
Cable Plug for Ø 7 mm Cable, According to DIN EN 175301-803 Form A
Flow Rate
Water: 3.7 to 10 Kv (m³/hour)
Materials of Construction
Mounting Position
Preferably with Actuator Upright
Orifice Size
0.511" to 0.984" (13 to 25 mm)
Pressure Range
psi: 14.5 to 174 (kPa: 100 to 1,200, bar: 1 to 12)
Process Temperature
-10° to 180° C (14° to 356° F)
Seat / Seal Material
Seal: Graphite
Seal: PTFE
Tolerance
Voltage Tolerance: ± 10 %