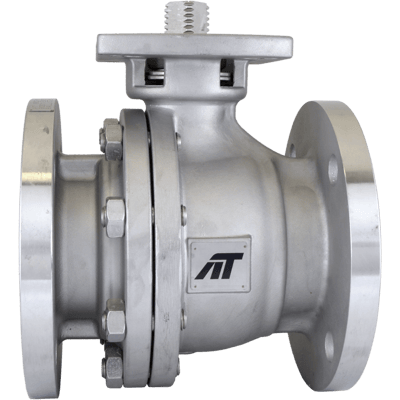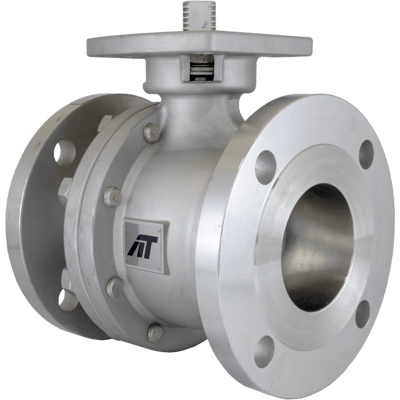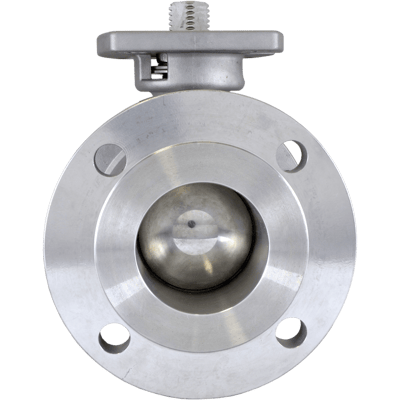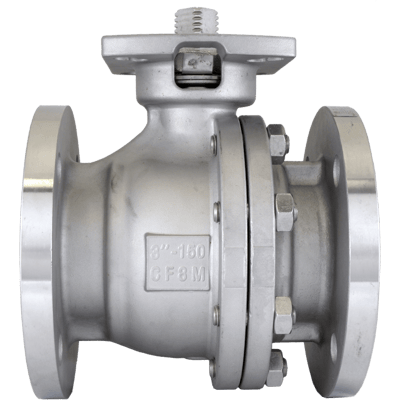 Images are representations only.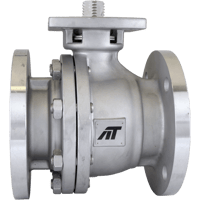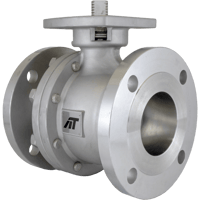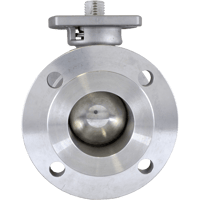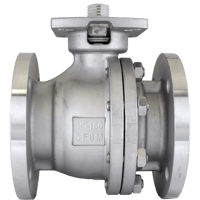 Triac® D9 Series Flanged Ball Valves feature a direct mount automation pad.

The high-quality investment castings feature a fully machined bore.

Superior live-loaded packing system is accomplished with Belleville washers, "V" ring packing and a unique pyramidal stem seal design.

This advanced sealing system provides for protection against stem leaks experienced by ordinary ball valves.
Features
Design: 2-Piece Direct Mount
Size: 1/2" to 6"
Port: Full
Pyramidal Stem Packing: Yes
Materials of Construction:


Body: 316 Stainless Steel, WCB
Trim: 316 Stainless Steel
Seats: RTFE, PTFE, 50/50%, TFM-1600, MG1241, UHMWPE, PEEK, Cavity Filled

End Connections: 150# Flanged Ends
Max Pressure Rating: 285 psi
Specifications
Enclosure, Body Material
316 Stainless Steel
WCB Carbon Steel
Flange Size - 1/2" (DN 15)
Flange Size - 1-1/2" (DN 40)
Flange Size - 2-1/2" (DN 65)
Flange Size - 3/4" (DN20)
Flange Size - 4" (DN 100)
Flange Size - 6" (DN 150)
Options
Cleaned for Oxygen
Gear Operator
Vented Ball
Seat / Seal Material
50 % Stainless Steel Powder / 50 % Carbon-Filled Teflon
MG1241
PEEK
PTFE (Carbon-Filled Teflon)
RTFE (Reinforced Teflon)
TFM 1600
UHMWPE
Trim Material
316 Stainless Steel
Monel