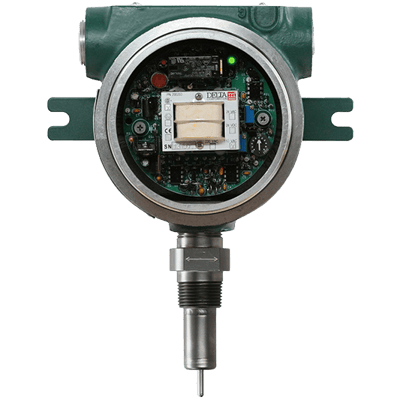 Images are representations only.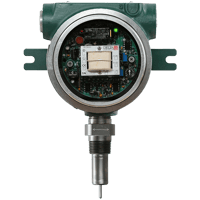 Thermal differential point level switch for the detection of liquid level in all vessels.
Wide operating temperature range -70° to 458° C (-100°F to 850° F)
Switch on level change of .03 inch without concern for changing temperature, density, dielectric constant or chemical composition.
Removable Plug-in electronics
Two year workmanship warranty.
Free of all moving parts that can stick, coat or fail.
Fast response time of .1 to 1 second on wetting, media dependent.
Self heating sensor design improves repeatability. No separate heater to fail or slow response time.
Optional Glass window (XW)
Specifications
Approvals & Certifications
CE
CENELEC
CSA
EECS
FM
UL
Environmental Protection
IP54
IP66
NEMA 3, 4X, 7, 9 / IP54, 66
NEMA 4
NEMA 7
NEMA 9
Insertion 'U' Length
2" (5 cm)
Custom 'U' Lengths 0.5" to 120" (1.3 cm to 305 cm) Available in 1/2" (1.0 cm) Increments.
Operating Temperature - Electronics
-40° to 60° C (-40° to 140° F)
Operating Temperature - Sensor
-70° to 200° C (-100° to 392° F)
Response Time
Sensor Response Time 0.1 to 1 second Media Dependent
Wetted Materials
304 Stainless Steel
304L Stainless Steel
316L Stainless Steel
Alloy 20 or Incoloy
Hastelloy B
Hastelloy C
Inconel C
Monel