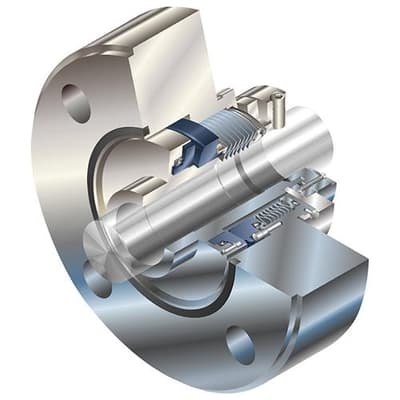 Images are representations only.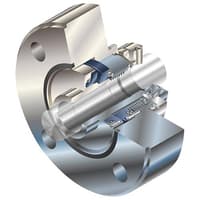 The advanced GTS seal is designed to handle real world steam applications providing the benefits of a mechanical seal in sealing steam turbines.
Features
Laser-Applied Precision Face Topography Waves Create A Non-Contacting, Non-Clogging Gas Film Between The Seal Faces Resulting In Outstanding Seal Life.
Fully Bidirectional Design Enables The Same Design To Be Used On Both Ends Of Double Ended Steam Turbines.
Unique Spring Energized Graphite (SEG) Secondary Seals Provide Both High Temperature Capability And Zero Leak-By While Also Minimizing Seal Face Distortions.
Heat Treated Alloy 718 Bellows Handles High Steam Temperatures And Maintains A Light Contact Load On The Seal Faces Which Assures Low Steam Leakage And Zero Seal Face Wear.
Internal And External Mount Configurations Enable Fitment In Most Steam Turbines With Little Or No Equipment Modifications.
Specifications
External Mount
Great for New Steam Turbines & Retrofits with Some Equipment Modification
Mounts Outside the Seal Chamber when Space Allows
Supplied in the Traditional Cartridge Seal Configuration
Internal Mount
Can be Supplied as a Cartridge Seal
Directly Replaces Carbon Ring Seals without Requiring Equipment Modifications
Greatly Reduces Steam Leakage & Improves Turbine Efficiency
Sizes
54 to 181 mm (2.125 to 7.125")