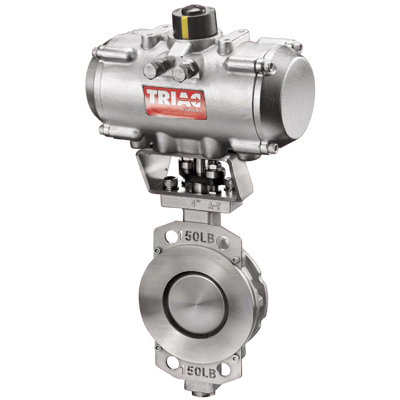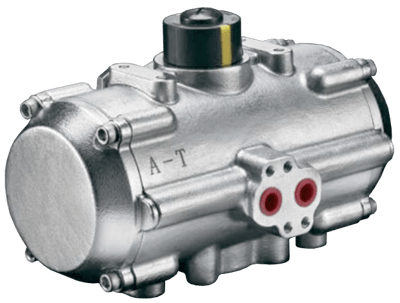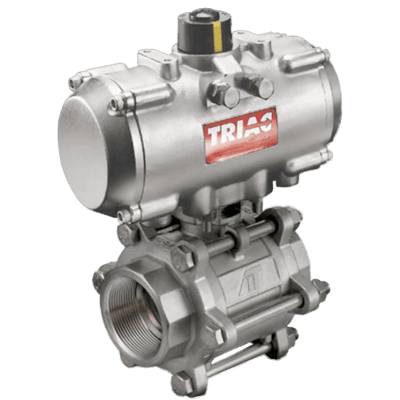 Images are representations only.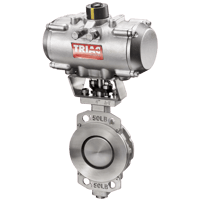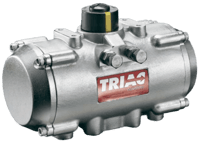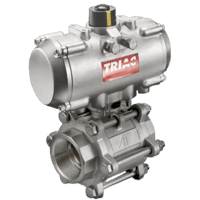 TRIAC® Series S2 Stainless Steel Rack and Pinion Actuators offer an economical solution to harsh chemical environments and the corrosion resistant requirements of the pharmaceutical, food, beverage, pulp and paper, and petrochemical industries.
Features
316 Stainless Steel Body, Pinion and Pistons
Dual Travel Stops, Providing Adjustment in Both Open and Closed Positions
Direct Mount
ISO5211 Mounting Dimensions
NAMUR Accessory Mounting
Electropolish Finish
Double Acting and Spring Return
Standard Working Temperature -40ºF to 175ºF
Maximum Working Pressure 150 psig
Specifications
Actuator Type
Double-Acting (Reverse Acting)
Spring Return Fail Clockwise or Counter-Clockwise
Air Supply
psi: 40 to 100 (kPa: 280 to 700, bar: 2.8 to 7) - Spring Return Torque
psi: 40 to 120 (kPa: 276 to 827, bar: 2.8 to 8.3) - Double-Acting
Applications
Food & Beverage
Petrochemical
Pharmaceutical
Pulp & Paper
Approvals & Certifications
Bearing Material
Piston Bearing: Polyoxymethylene
Enclosure, Body Material
316 Stainless Steel - ASTM A351 CF8M, 1.4408
Materials of Construction
Indicator: ABS Plastic
Outside Washer, Top Pinion Washer: Polyoxymethylene
Spring Retainer Connnector: Brass
Spring Retainer: Nylon 66
Thrust Washer, End Cap (ASTM A351 GRADE CF8M), Travel Cam Stop: AISI 316 Stainless Steel
Nut & Bolt Material
End Cap Bolt, Travel Stop: AISI 304 Stainless Steel
Operating Pressure
psi: 150 (kPa: 1,034, bar: 10.34) - Max.
Operating Temperature
-40° to 80° C (-40° to 175° F)
O-Ring Material
End Cap, Travel Stop, Top/Bottom Pinion: Buna-N
End Cap, Travel Stop, Top/Bottom Pinion: FKM
Ring Material
Snap Ring: AISI 316 Stainless Steel
Spring Material
Epoxy Coated Spring Steel