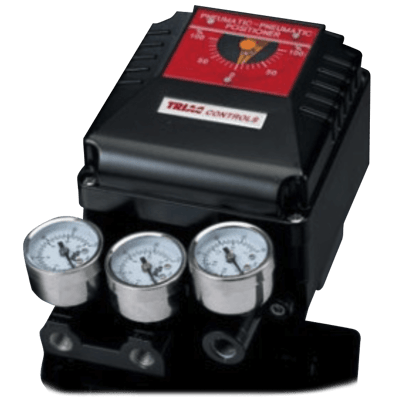 Images are representations only.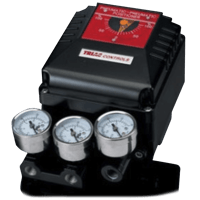 TRIAC® PPR 1200 pneumatic positioners: 3-15PSI, linear pneumatic positioner, and rotary type pneumatic positioner, are advanced control devices which provide unparalleled stability in difficult environments.

They are made with a vibration-resistant design and a corrosion-resistant aluminum diecast body.

A solid workhorse you can depend on for consistent, reliable control.
Features
Easy Maintenance
Sensitive Response for High Performance
Simple Structure for Feedback Connection
Precise Calibration with Simple Span and Zero Adjustments
Simple Conversion to Direct Acting or Reverse Acting
Split Range Control Available by Simple Adjustments without Changing Parts
Namur Mounting Dimensions
Stainless Steel Gauges Standard
A Restricted Pilot Valve Orifice Kit for Small Actuators Included
Specifications
Air Consumption
0.18 cfm (5.09 L/minute) at 20 psi
Air Supply
psi: 100 (kPa: 689.5, bar: 6.89) - Maximum
Ambient Temperature Range
-20° to 70° C (-4° to 158° F)
Flow Capacity
2.83 cfm (4.80 m³/hour) at 20 psi
Hysteresis
Within 0.5 % of Full Scale - PPL
Within 1 % of Full Scale - PPR
Indication
Dome Indicator
Flat Indicator
Input Signal
4-20 mA
psi: 3 to 15 (kPa: 20 to 100, bar: 0.2 to 1)
Linearity
Within ± 1 % of Full Scale - PPL
Within ± 1.5 % of Full Scale - PPR
Materials of Construction
Stainless Steel - Pressure Gauge
NPT Connection
1/4" NPT - Air Piping Connection
Repeatability
Within ± 0.5 % of Full Scale
Sensitivity
Within 0.1 % of Full Scale Reading - PPL
Within 0.5 % of Full Scale - PPR