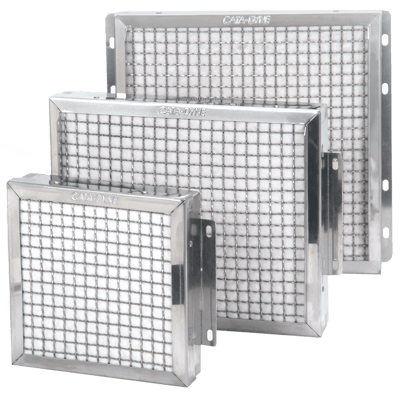 Images are representations only.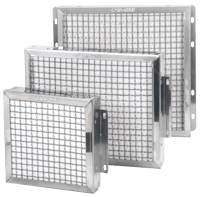 The Cata‑Dyne™ WXS Series "Slim Line" explosion-proof catalytic heater is everything our WX Series heater has become renowned for with the added feature of a more compact 1 ½"(38 mm) thick stainless steel cabinet.

This design versatility allows it to be used in both traditional installations and in compact enclosures for valves, regulators and instrumentation.
Features
Now available in new 8" and 12" round heater sizes
These units are designed to run on either clean natural gas or propane
All standard Cata‑Dyne™ accessories can be used with the Slim Line models
1 ½"(38 mm) thinner than the standard Cata‑Dyne™ heater
Equipped with universal mounting brackets, the heater can easily be mounted into existing facilities or enclosures
Heater boxes are constructed of 300 series stainless steel for maximum corrosion protection
Units are fitted with standard 3/8" NPT gas connections
No power is needed to operate the heaters or their controls once the heater has started and the catalytic reaction has been established
Our QuikSTART heater technology reaches the catalytic threshold faster bringing the heater to full operating temperature in half the time
Our explosion-proof catalytic technology is the most efficient in the industrial heating market
Heater contains no moving parts and is designed to operate indefinitely when supplied with air and clean fuel
Internal heater components such as our proprietary catalyst pad and preheat Caloritech™ tubular element are manufactured in-house
Specifications
Mounting
Universal Mounting Bracket
Enclosure, Body Material
300 Series Stainless Steel
Agency Approvals
FM Class I, Div. 1, Group D
Slim Line heaters are used in many different applications that involve spot or space heating where hazardous materials may be present.

These include:

Comfort heating for industrial buildings and installations
Freeze protection for equipment or components