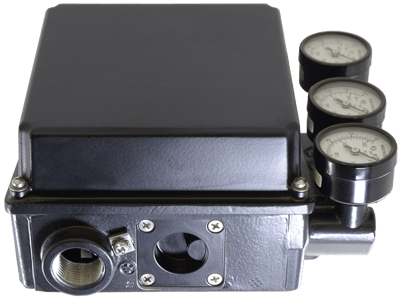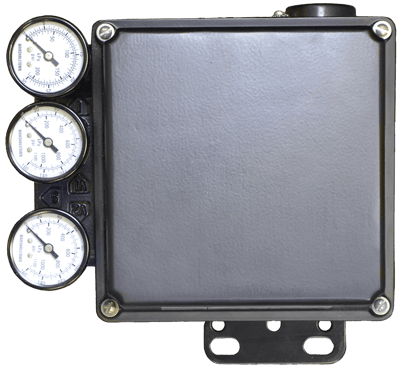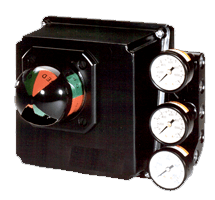 Images are representations only.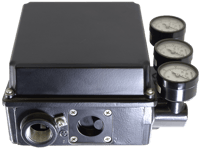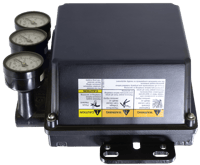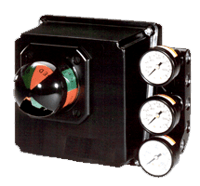 The Series 760 Valve Positioners provide a cost effective universal approach to your valve control.

Their modular concept allows all models to be built on the base pneumatic unit - Model 760P.

The electro-pneumatic model - Model 760E is created by adding an I/P transducer to the base pneumatic unit, and a wide range of accessories easily installs inside the unit.

The 760 base pneumatic unit provides cam characterization, split ranging, direct or reverse action, and single or double acting without requiring additional parts.

Key design features include non-interaction of the zero and span adjustments.

Series 760 Valve Positioners include provisions for internal limit switch mounting and position feedback devices without requiring additional housings.

Thus, the need to stack housings that impede access to the main enclosure are eliminated.

A spool valve is used to load the actuator for positioning in response to an input signal.

A characterized cam provides mechanical feedback.

There are linear, equal percentage and quick opening operation cam profiles, and a blank profile cam is available for custom applications.

Rectilinear action length can range from 1/2 inch to 6 inches.

The feedback shaft and characterized cam can be replaced in the field to configure the positioner for use with either a rectilinear or rotary actuator.

No additional parts are necessary to change between single or double acting actuators or direct or reverse action.
Features
Universal Design and Choice of Interchangeable NAMUR IEC 534-6 Rectilinear VDI/VDE 3845 Rotary Mountings Provide Wide Application Flexibility
Double-acting or Single-acting Service and Split Ranging Afford Application Versatility in a Single Unit
Non-interaction of the Zero and Span Adjustments and - CAMLOC Type TM Cam Locking Mechanism Significantly Reduce Calibration and Setup Time
Modular Design Reduces Inventory Because it Allows Interchangeable Spare Parts
Comes Standard with 3 Cams, Linear, Quick Opening and Equal % for Application Versatility
Specifications
Approvals & Certifications
Temperature Range
-40° to 85° C (-40° to 185° F)