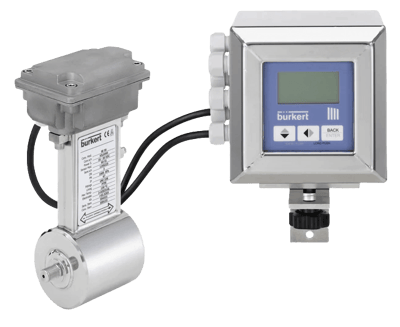 Images are representations only.
Does not ship to VA, United States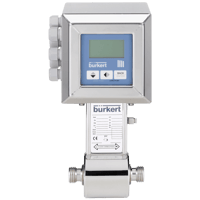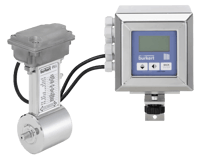 Specifications
Approvals & Certifications
BSP Connection
G 1" Male
G 1/2" Male
G 1/4" Male
G 3/4" Male
G 3/8" Male
Cable Length
Remote Version (S055), Electrode Cable, Coil Cable: 10 metres
Conductivity
20 µS/cm Min. with Demineralized Water
5 µS/cm Min.
Electrical Connectors
2 Cable Glands PG9
Junction Box
Enclosure, Body Material
304 Stainless Steel 1.4301
Flange Size - 1/2" (DN 15)
1/2" (DN 15) - PN 16 (DIN 2501, ANSI)
1/2" (DN 15) - PN 40 (DIN 2501, ANSI)
Flange Size - 1/8" (DN 6)
1/8" (DN 6) - PN 16 (DIN 2501, ANSI)
1/8" (DN 6) - PN 40 (DIN 2501, ANSI)
Flange Size - 3/4" (DN 20)
3/4" (DN 20) - PN 16 (DIN 2501, ANSI)
3/4" (DN 20) - PN 40 (DIN 2501, ANSI)
Flange Size - 3/8" (DN 10)
3/8" (DN 10) - PN 16 (DIN 2501, ANSI)
3/8" (DN 10) - PN 40 (DIN 2501, ANSI)
Flow Rate
20,000 gpm (100,000 L/minute, 5,000 m³/hour)
Maximum
Minimum 0 to 0.4 milliseconds: 0 to 500 L/hr
NPT Connection
1" NPT Male
1/2" NPT Male
1/4" NPT Male
3/4" NPT Male
3/8" NPT Male
Pipe Connection
DN 10 Pipe
DN 15 Pipe
DN 20 Pipe
DN 3 Pipe
DN 6 Pipe
Pressure Range
bar: 0 to 40
kPa: 0 to 4,000
psi: 0 to 580
Process Temperature
-20° to 130° C (-4° to 266° F)
Seat / Seal Material
Seal: EPDM
Seal: FFKM
Seal: FKM
Tri-Clamp Connection
DN 10 Sanitary Clamp
DN 15 Sanitary Clamp
DN 20 Sanitary Clamp
DN 3 Sanitary Clamp
DN 6 Sanitary Clamp
Wetted Materials
Electrode: Hastelloy C
Electrode: Platinum Rhodium
Electrode: Tantalum
Electrode: Titanium
Full Lining: 304 Stainless Steel 1.4301
Full Lining: 316L Stainless Steel, 1.4404
Lining: PTFE